Lady Gaga Could Save a French Tycoon's Really Lousy Year
A sale of Universal would net billions for Vivendi and its No. 1 shareholder, Vincent Bolloré.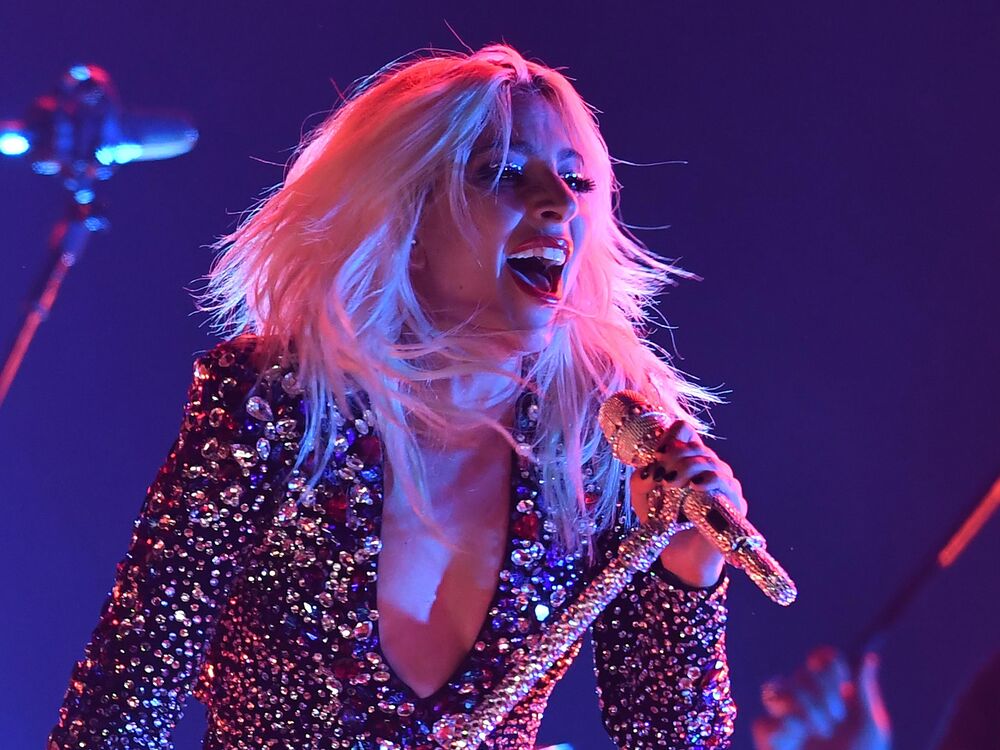 The past year has been unusually harsh for French billionaire Vincent Bolloré. The former chairman of media giant Vivendi SA was implicated in a bribery scandal in Africa, his electric car-sharing program in Paris shut down, and he's losing a battle for control of Telecom Italia—the troubled carrier at the heart of his plan to create a southern European entertainment juggernaut. He faces a further potential blow at Vivendi's annual meeting on April 15, where proxy advisory firms are recommending that shareholders reject a measure that would let Bolloré increase his control of the company.
Despite the setbacks, help is on the way—from Taylor Swift, Lady Gaga, and U2. Vivendi is planning to sell a 49 percent stake in Universal Music Group, the world's biggest recording house. The sale could bring in more than $15 billion for Vivendi and send its stock soaring, analysts say—a payout that would deliver billions to Bolloré's holding company, Vivendi's No. 1 stockholder.
Over the past four decades, the 67-year-old financier has transformed a family-owned paper manufacturer in Brittany into a takeover machine with holdings in industries that range from ports and advertising to media and battery technology. Along the way, the urbane tycoon established a web of interlocking, publicly traded companies and became known as "le Smiling Killer" in French financial circles.
Yet in contrast to today's shareholder activists, who shake up companies for the benefit of hedge fund clients, Bolloré is an old-school corporate raider driven by a more elemental ambition: building a dynasty. In recent years he's placed his children in key positions at his companies while amassing a family fortune in excess of $5 billion, according to the Bloomberg Billionaires Index. "Bolloré is very proud of his history, and he's convinced himself that he can use all the resources of capitalism to consolidate his patrimoine familial, his family's wealth and legacy," says Maurice Levy, chairman of the supervisory board at Publicis Groupe, the Paris advertising giant. "Sometimes he's had to behave like a corsair."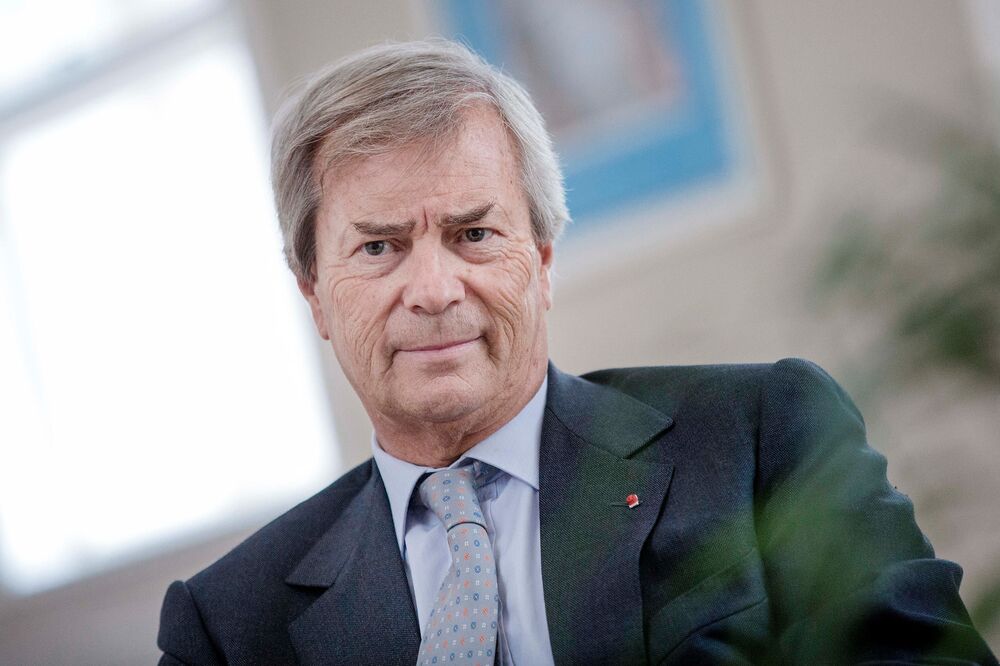 Like a good pirate, Bolloré prefers to sneak up on his targets. In 2012 he acquired a 4.4 percent stake in Vivendi, a company founded in the 19th century as a water provider for French cities that had morphed into a global media conglomerate. As Bolloré built his stake—today he owns more than a quarter of Vivendi—he started pushing for a shakeup and took control of the board.
That yielded the asset that's shaping up to be Bolloré's salvation. Universal is home to many of the hottest names in the music business and has deep song catalogs from the likes of the Rolling Stones and Bob Marley. Though the music industry suffered mightily as the internet destroyed CD sales, revenue has rebounded since 2014 thanks to paid streaming platforms such as Spotify and Apple Music.
Morgan Stanley analyst Omar Sheikh says Universal is worth $30 billion, making it Vivendi's most valuable business by far. (Its Telecom Italia stake is valued at $2.1 billion.) Sheikh speculates that Vivendi might choose to auction off a majority stake or even sell the whole company, which could send Vivendi's stock price up by two-thirds, netting €5.5 billion ($6.2 billion) for holding company Bolloré SA. The tycoon "would probably accept an offer for control if he felt the value was high enough," Sheikh wrote in a March report.
A lucrative deal for Universal would take much of the sting out of Bolloré's annus horribilis, which unfolded last April when French authorities charged him with corruption and forgery in connection with an African bribery case. Investigators suspect that his companies offered campaign services to politicians in Guinea and Togo in exchange for contracts at ports in those countries. Bolloré denies the allegations, but with charges looming he resigned as chairman of Vivendi a year ago and was succeeded by his 39-year-old son, Yannick. Bolloré declined to comment for this article.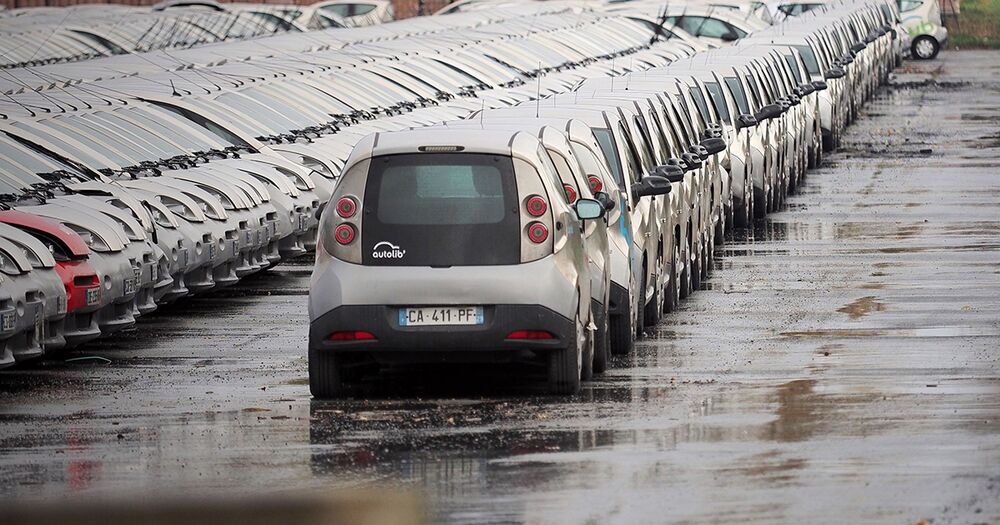 Two months later came the day of reckoning for Autolib, Bolloré's electric car-sharing service. With its silver-colored subcompacts humming through Paris since 2011, the venture had been a publicity bonanza for Blue Solutions, a manufacturer of electric vehicles and batteries controlled by Bolloré. But as Autolib struggled with debt, Bolloré asked the municipality for millions to keep the cars running. No deal, said officials, who pulled the plug five years before Autolib's contract was due to expire.
In Milan, Bolloré is battling to maintain his hold on Telecom Italia, the onetime state-owned telephone monopoly. Vivendi owns almost a quarter of the carrier's shares, and Bolloré had planned to create a conglomerate in the mold of Walt Disney Co., steering Vivendi's content—from Universal and Studiocanal, Europe's top producer of movies and TV shows—onto Telecom Italia's networks.
To extend its reach in Italy, Vivendi acquired 29 percent of Mediaset SpA, the broadcaster founded by Silvio Berlusconi. The relationship broke down when Vivendi abruptly canceled its purchase of Mediaset's pay-TV unit, landing the two in court. And as Telecom Italia struggles under its €26 billion in debt, investors have dumped shares: Its market value has dropped by about half since Bolloré started consolidating control of the company in 2015.
Those troubles set up a brawl with Paul Singer, the New York hedge fund manager whose Elliott Management Corp. has acquired almost 10 percent of Telecom Italia with an eye toward spinning off its fading landline business. Elliott has said Vivendi's "poor stewardship" has resulted in "deeply troubling corporate governance issues" at Telecom Italia and no clear strategic plan. Elliott has wrested control of the carrier's board from Bolloré, and shortly before the company's annual meeting in March, Vivendi abruptly withdrew its candidates for director because there was virtually no chance they would win. The episode shows that Bolloré's idea of creating a next-generation media giant with an old-guard company was flawed, says Carlo Alberto Carnevale Maffe, a professor at Bocconi School of Management in Milan. "It was an industrial strategy based on yesterday's technology," Maffe says.
The difficulties have accelerated Bolloré's handover of power to his children. Bolloré will step down from Vivendi's board on April 15. Next month, 33-year-old Cyrille will replace his father as chairman and chief executive officer of Bolloré SA. Marie, 30, has been the head of the Blue Solutions auto venture since 2017. The eldest, Sebastien, 41, sits on the boards of several companies, including Gameloft, a video-game maker owned by Vivendi. "Bolloré's primary intention is to make sure he manages to grab even more control to ensure his family legacy," says Pierre-Yves Gauthier, CEO of equity research company AlphaValue. "Shareholders should be aware of this."
It's unclear how the management dynamics will change, and Bolloré is tight-lipped when it comes to the inner workings of his companies. But the tycoon will still wield real power via his controlling interest in Financière de l'Odet, a holding company that's Bolloré SA's biggest shareholder. "He's had a lot of ups and downs," says advertising boss Levy. "But he always manages to rebound."