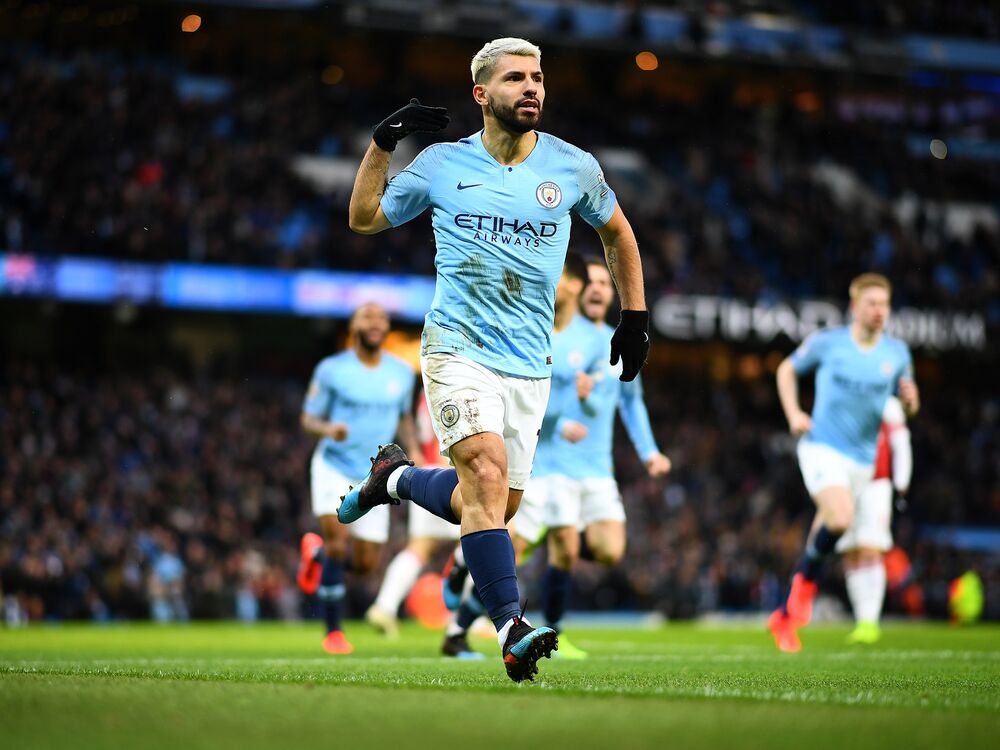 Puma SE has signed a sponsorship deal with City Football Group Ltd., the holding company that owns English soccer powerhouse Manchester City FC, bolstering the German company's broader push into the sport.
The partnership starts in July, according to a joint statement. Manchester City, the reigning champion of the English Premier League, currently wears gear from Nike Inc. The club will bolster Puma's current roster of soccer teams, which includes Borussia Dortmund, AC Milan, Arsenal and Olympique Marseille. The deal also extends to other City Football Group teams in Australia, Spain, Uruguay and China.
Puma, whose shares rose as much as 1.6 percent Thursday morning, declined to provide a value for the contract. The Telegraph said it's worth 650 million pounds ($864 million) over 10 years.
Chief Executive Officer Bjorn Gulden, in a statement, called it the "largest deal that we have ever done — both in scope and ambition." Puma's interested in the wider "football culture" that extends into music, gaming and fashion, he added.
City Football Group was founded by Sheikh Mansour bin Zayed Al Nahyan, deputy prime minister of the United Arab Emirates. Last week, it led a group that bought a Chinese third-division team.