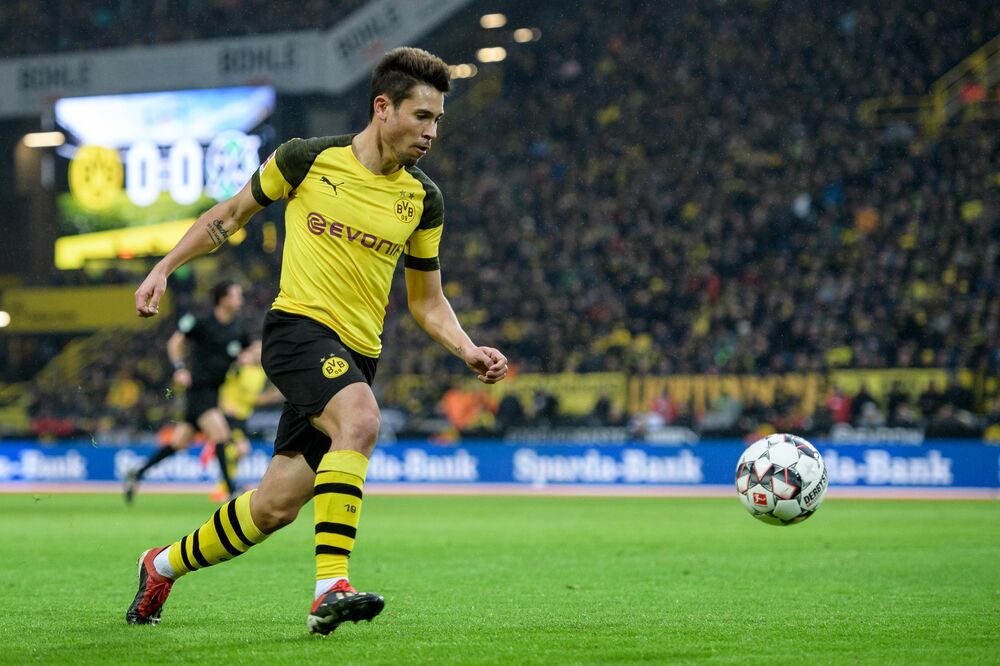 Germany's top soccer league doubled its revenue in the past seven years and expects growth to continue, providing a welcome contrast to the increasingly gloomy outlook for Europe's biggest economy.
Fueled by growing media receipts, the 18-team Bundesliga posted a 13 percent jump to a record 3.81 billion euros ($4.32 billion) last season, German soccer association DFL said Wednesday. Including the second division, the sport — which employs more than 55,000 people in Germany — contributed 1.28 billion euros to public coffers.
"German professional soccer continued to develop positively," Christian Seifert, DFL's managing director, said in a statement. "Digitalization and globalization will create additional opportunities in the years ahead."
Germany, which slashed its growth rate to the slowest pace in six years, teetered on the brink of recession in late 2018 as the slumping auto industry and fallout from trade tensions weighed down the export-oriented economy. By contrast, the Bundesliga has become increasingly dynamic, with a tight race for the title and three clubs among the final 16 of this season's Champions League competition.
Read more: German Soccer Is Cracking Open the Door to Billionaire Owners
Still, German soccer has struggled to compete with Europe's elite clubs in splashing out money for high-priced superstars. That's increased pressure on the DFL to loosen ownership rules and allow deep-pocketed investors to buy majority stakes in clubs.